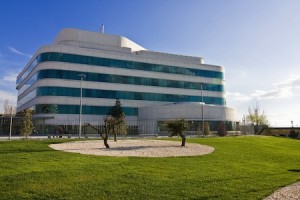 The Legal Way To Keep Your Grass Green
Modern office building in commercial districtWe understand that with California's water restrictions, watering your plants or grass may have become a difficult or overwhelming task. Green plants not only look beautiful and enhance your building or business' ambiance, but they are also good for the environment by creating oxygen and retaining carbon dioxide that is emitted from the burning of fossil fuels. If you want to protect your plants, find out more about our commercial watering services.
More About Our Commercial Watering Services
We use non-potable storage tanks to transfer water to your business. These tanks can carry 1,000 gallons of 100% recycled, non-potable water. If you are concerned about watering your plants or grass due to the drought, we are vigilant to meet the water conservation guidelines.
About Our Process
We are pleased to create a watering schedule based upon your business' needs. Does your lawn or field need to be watered once a month or twice a month? Even if you just want a one-time watering, we would be happy to help! All you have to do is let us know when your plants or grass need to be watered and we will create a schedule that caters to you. Whether you have large fields, a small lawn, or gardens, we can customize our watering services to your business.
Don't let watering your plants become a hassle or a burden. Gain the convenience of our reliable watering services to keep your plants green and healthy. For more information or questions, feel free to reach out to us today!